Over the many years we served at different GFA offices, we individually noticed unbiblical practices at the ministry. We did not realize these issues were common concerns by the majority of former staff until more recently.
While we agree that much of the work GFA has done in Asia has furthered the Kingdom, it is very important to God that His work is done in His ways. The end does not justify the means. None of us wants to hear Jesus' response in Mat 7:22–23.
Certainly no ministry is perfect—a ministry is at best made up of redeemed sinful people. Yet the concerns we noticed at GFA reveal deeply rooted systemic practices resulting from improper doctrines of absolute authority of leaders, imbalanced discipleship, and ministry self-promotion.
Although many one-on-one relationships were broken in some way through these practices, we believe the root doctrines themselves must be addressed before individual relationships can fully heal.
Click on a gray header box to read further about each of our five concerns.
You will notice our third listed concern is that we do not believe that Gospel for Asia is being transparent with its donor base. Believers Church is the official church denomination that GFA funds. This is a booklet that GFA gives to westerners visiting India to help them understand the practices of Believers Church. We do not believe that most supporters are aware that they are supporting an formal denomination, which is Episcopal in governance and has its own set of liturgical practices on the field.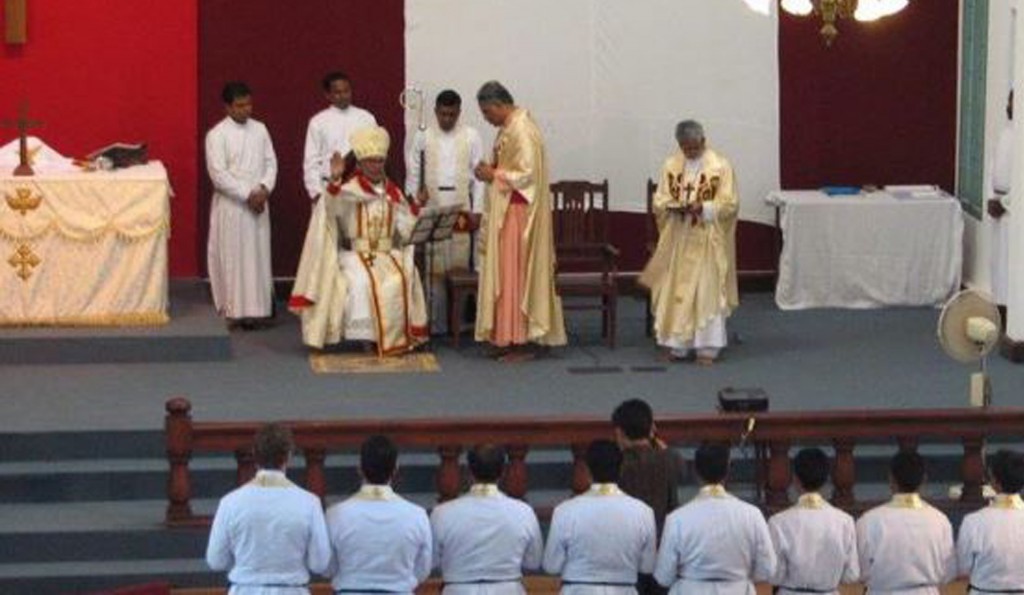 The evolution of Believers Church over the past decade or so has involved many changes, and we encourage you to read through the testimony of J.P. and C.P. in which Joe chronicles his journey of realizing the false teachings at GFA and the true nature of Believers Church. You will better understand this transformation in its entirety and appreciate how these changes have affected the work on the field and in the Gospel for Asia offices.
Another of our concerns is GFA's unhealthy emphasis on absolute submission to authority. This link is an audio clip and transcript of Pat E.'s ordination into Believers Church, led by KP Yohannan. Notice he promises to submit to KP's authority in all matters. Pat is not a pastor on the field but the director of GFA Canada, and this ceremony took place in Dallas, TX. KP's official title in Believers Church is Dr. KP Yohannan, Metropolitan Bishop, and the title "His Eminence the Most Reverend" is placed under his pictures in India.
This link illustrates GFA's expectation that staff obey without question and are not to pray over life decisions made by the leadership for them. The staff member, Cassie, was working in the New Zealand office on (what she thought) was a short-term assignment, when she was told (not asked) she would be staying there long-term and was chided for wanting to pray about that decision.
We also want to share the testimony of Troy, who worked in Church Relations, and of his wife, Pam, who worked in multiple areas. Their recent experience shows how GFA prioritizes ministry over family and also practices unbiblical shunning.
You will also notice that Pam was accused of rebellion for not wearing a head covering. See this booklet to read what KP teaches about head coverings, and bear in mind that the staff of GFA come from a variety of church denominations. It's not the head covering we object to, but the imposition of this standard of submission upon wives and School of Discipleship students of what most supporters suppose is a mission organization, not a church.